24/7 nationwide coverage
so you can drive worry-free.
We've all been there: You drive through a construction zone or a poorly paved road and bam!… flat tire. You think you remember how to switch out the tire and put on a spare, but when you look in your trunk, the spare tire is out of air too. What do you do?
When you are on the road, anything can happen.  The car battery could die, you might lock your keys in the car or even run out of gas. Are you prepared?
With RoadSide, you are always prepared.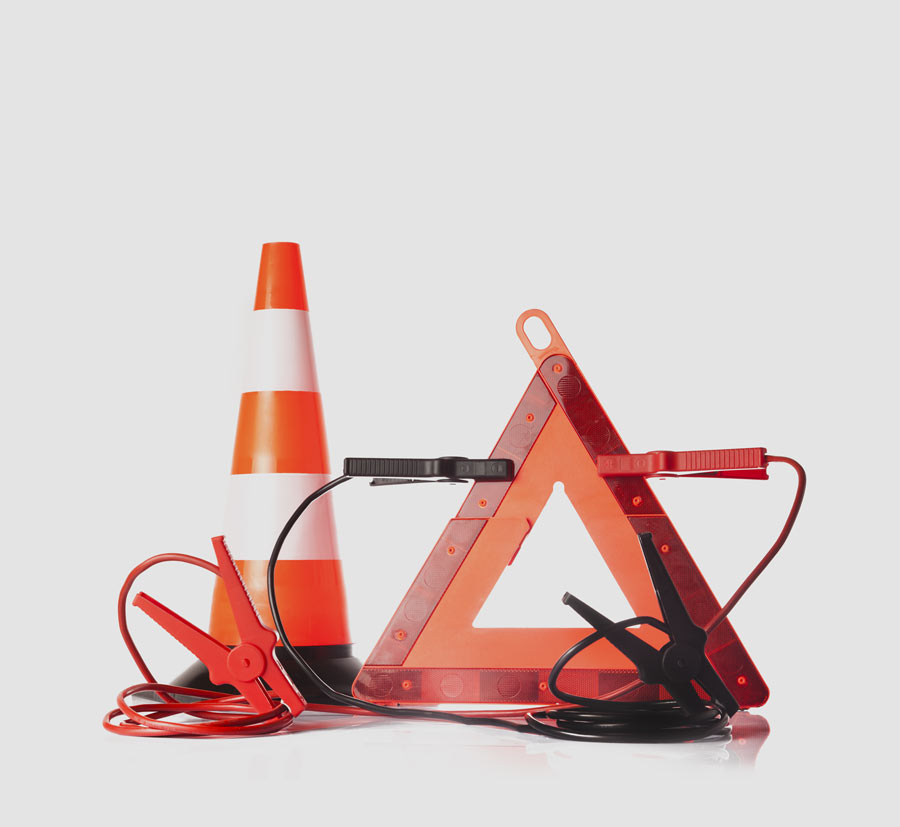 How does
it work?
As a RoadSide member, you can drive with peace of mind no matter what car you are in while traveling in the United States, Puerto Rico or Canada. Your membership includes you and one other member of your household as long as either of you are with the vehicle, even as a passenger.

24/7/365 day roadside assistance
Call any time, day or night, on any day of the year.  Our RoadSide dispatchers will be there to arrange for qualified professional roadside assistance.   We will get you back on the road right away or tow your car to the nearest repair facility of your choice.

Disabled vehicle service
Whether you have a flat tire, run out of gas, your car won't start or you are stuck in a ditch, our RoadSide dispatchers will be able to assist. We only work with reputable vehicle towing services to send professional help your way.
Lock out service
Many of the newer car alarm systems are tricky and may automatically lock the car when you leave, even if you accidentally leave your keys in the car. With your RoadSide membership, you will have access to a qualified locksmith to help you retrieve your keys.

Car rental discounts
Your RoadSide membership makes renting a vehicle easy and affordable. Whether you are renting a compact car, SUV, luxury automobile or motor home, your membership gives you exclusive discounts when you book through your online member portal or by calling one of our helpful representatives.

Did you know?
Newer vehicles—specifically, those less than five years old—are significantly more likely to experience tire, key and fuel-related issues than older vehicles.
NEED A TOW? OUT OF FUEL? CAR STUCK? FLAT TIRE?

With RoadSide, you get help for all this and much more!
FREQUENTLY ASKED QUESTIONS
NOT QUITE READY FOR COMMITMENT? THAT'S OKAY.

Get product updates, promotions, stories of changing lives, and lots more!